Sega Touring Cars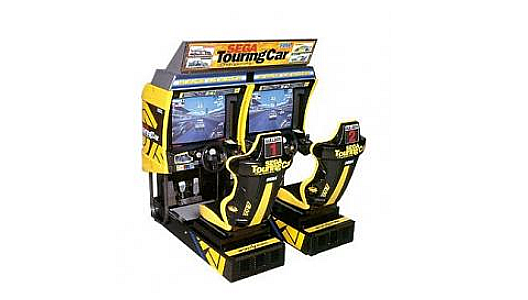 Another all time great Sega Video Arcade Game!
Choose from 4 Classic Touring Cars – Alpha Romeo 155 v6T, AMG Mercedes C – Class, Opel Calibra V6 or the Toyota Supra.
Three different tracks test your driving ability – The Novice Course is a high speed track, modelled on a European Grand Prix course, The Intermediate Course takes you racing across a scenic mountain pass, while the Expert Course challenges your urban race craft through the 'downtown' tight streets of a major European city.
With precision servo assisted steering and the option of automatic or manual transmissions,
guests will take these suped-up touring cars through tight hairpin turns and across treacherous
mountain roads. And if you think their hearts will pound any less because their at in the safety
of a arcade simulator, think again!!
Features
Requirements
Power Requirements: 1 x 13 amp 240v Socket
Equipment Dimensions: 1500(D) x 2200(W) x 1950(H)
Branding Options: YES
Access: Level Access access required (no stairs)
Related Activities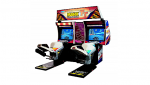 The worlds most hazardous motorcycle competition. The Ultimate CG motorcycle race simulation game.
Extreme head to head rally action, race your friends or college's across Mountain, Desert and Snow terrain and earn extra laps by reaching checkpoints.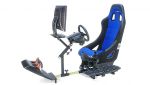 THE exclusive GameRacer™ Elite driving simulator that is used by hundreds of 'big-name' professional racing drivers in everything from Rally Championships through to Formula One.